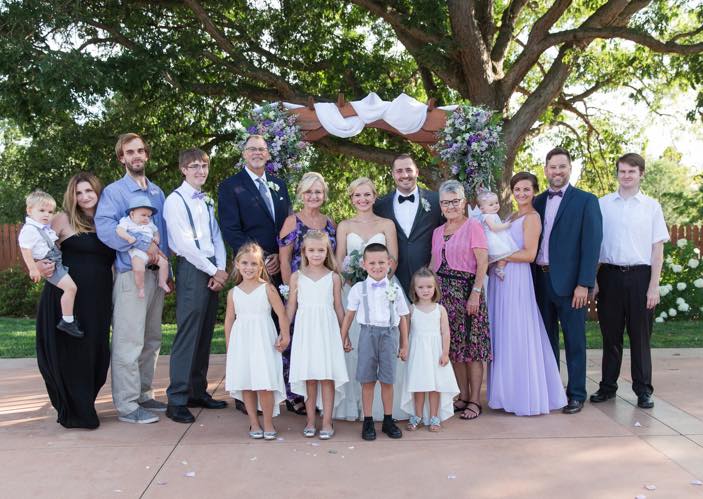 OUR COMPANY

Advanced Air Conditioning and Heating, LC is based in Nokesville, Virginia, conveniently located to the towns of Gainesville, Bristow, and Haymarket. George Dennis started his business in 1984 and worked tirelessly to provide honest, dependable HVAC service to the residents of Northern Virginia. His wife Jackie takes care of running the office. Their son Kyle officially joined the team in 2010, and their youngest son Jacob, officially works for them now too. Being a family owned and operated business means that you will be cared for by George and his sons, just like family. If you have talked to Jackie for any length of time, you probably know she is very passionate about animal rescue, and has a houseful of rescue animals to prove it. She has recently written another children's book titled BRIT THE RESCUE PUP. It is based on her childhood adventures with her dog Brit. All profit from book sales will be donated to local animal rescues, and she has already donated books to various animal rescues for fundraisers they will be having. Jackie is also part of a new program through the Animal Welfare League of the Northern Neck called Paw-Some Reads. They are donating books to classrooms to teach students about humane care of pets, rescue, and adoption, and they are including her book. She has been a guest author at a couple of schools already, and plans to visit more schools in the future. The book is available on Amazon. Please click on the picture below to take a look.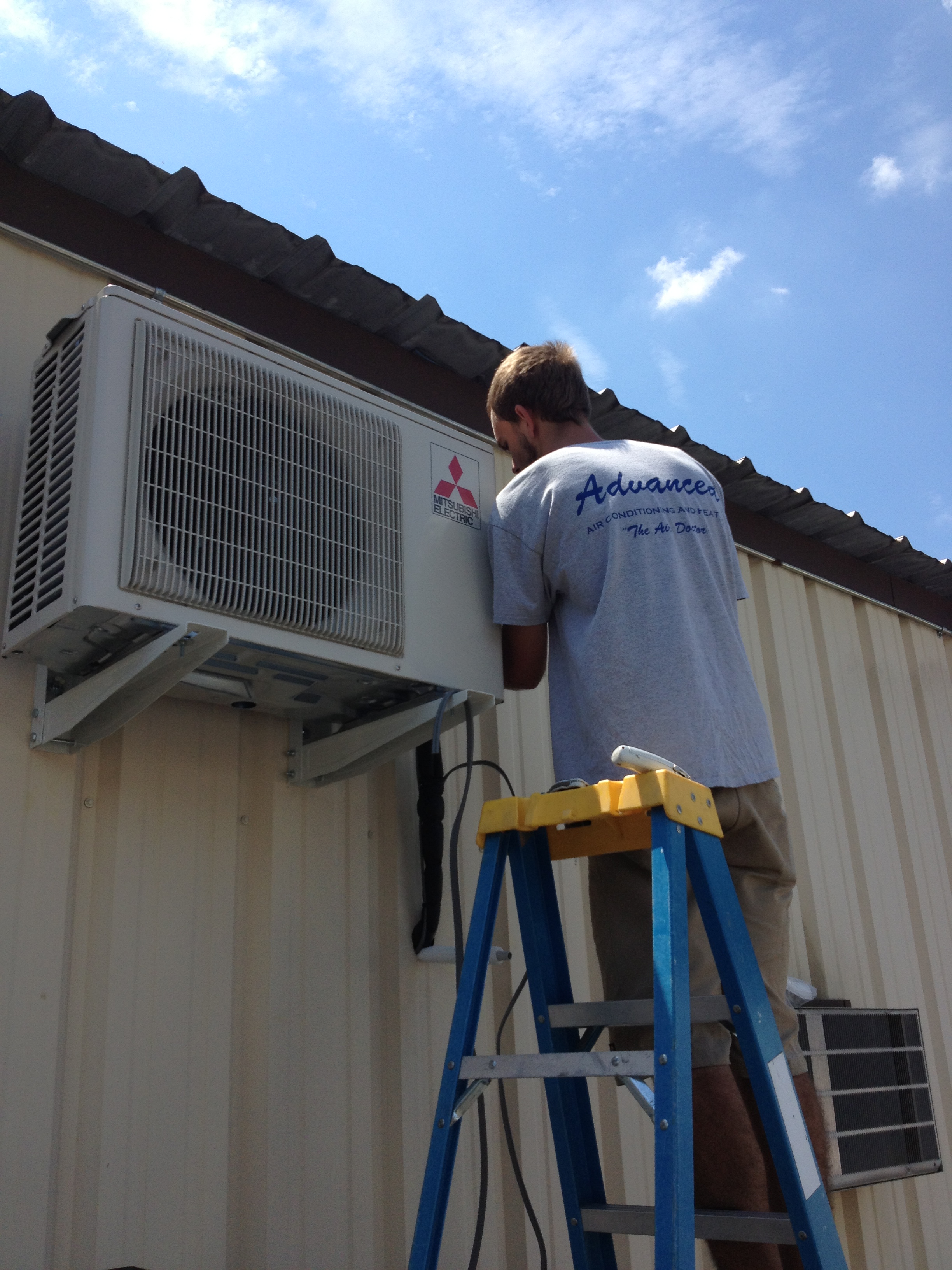 OUR COMMITMENT
In providing almost 40 years of honest, dependable service in Prince William, Fairfax, and Fauquier Counties, their clients have grown to regard George and Jackie as much more than another service provider, but almost like extended members of the family. This family approach to business has helped Advanced Air Conditioning and Heating maintain its rank as one of the top companies in the entire northern Virginia area. In providing professional service and skillful installation on every job, Advanced Air Conditioning delivers one of the best brands in the industry--TRANE. George is an independent Trane dealer and their products carry some of the best warranties available. *
COVID 19
.
AS YOU KNOW, INFORMATION CHANGES DAILY, SO PLEASE STAY INFORMED THROUGH TRUSTED NEWS AND MEDICAL OUTLETS*
The one thing the media and health officials don't discuss enough, is ways to improve the air quality inside homes and businesses. Ultraviolet technology has been around for years and has been proven to kill mold, viruses, bacteria and other pollutants in the air. We urge you to check out the website below to learn about products available to improve your air quality inside your home.
VISIT-https://www.freshaireuv.com/coronavirus-update/ WE ARE CURRENTLY INSTALLING MODEL-TUVAPCOER2. PLEASE FEEL FREE TO CONTACT US FOR MORE INFORMATION AND PRICING. STAY SAFE AND WELL DURING THESE CHALLENGING TIMES.
AIR DUCT CLEANING
Recently, FOX 5 had a consumer segment discussing whether or not homeowners should have their air ducts cleaned. The answer was "NO". George has been giving this advice for years. Most of the dust and dirt settles on the blower wheel/blower motor, and coil, which we would clean if necessary. Also, proper filters stop most of the dust. Keeping your filters clean is the best way to take care of your HVAC system. Pleated blue or green filters changed
monthly
, or media filters changed every six months is what we recommend. Some of the allergen filters are also too restrictive and can decrease your airflow, causing your HVAC to not perform properly, especially if your HVAC has some age on it. Duct cleaning can actually stir up dust that would otherwise stay put. We've also had instances where these companies vacuum up nut covers, then systems short out, and they go on down the road. A lot of people will look down their vents and see dust and dirt and assume their ducts are just as dirty. Not the case. You can remove your vents and vacuum the dirt that is there. The air flow is going in the opposite direction, so that dirt never gets sucked back into your ducts. During our maintenance check up we look at all of this and if your coil or blower wheel needs to be cleaned we will let you know.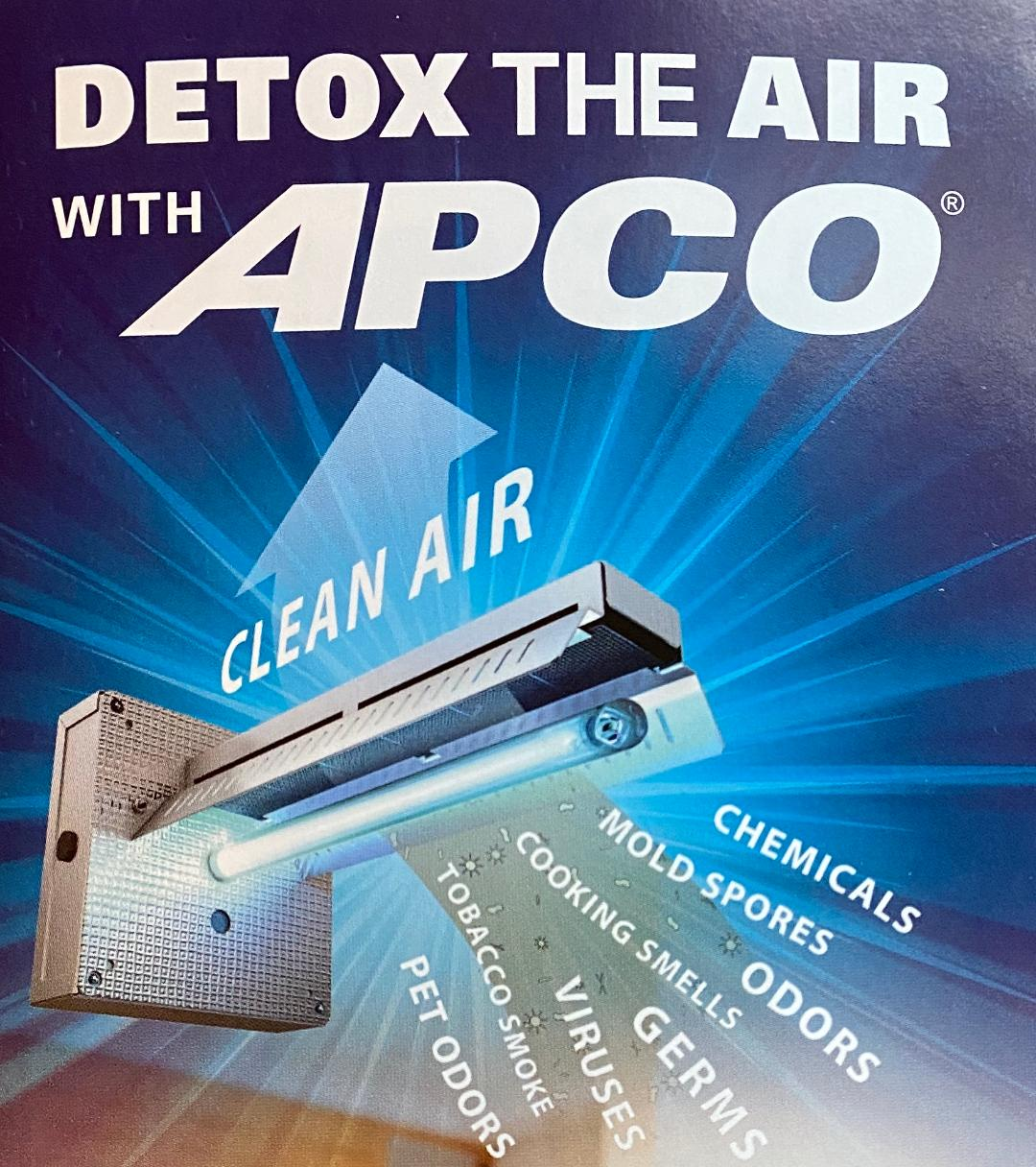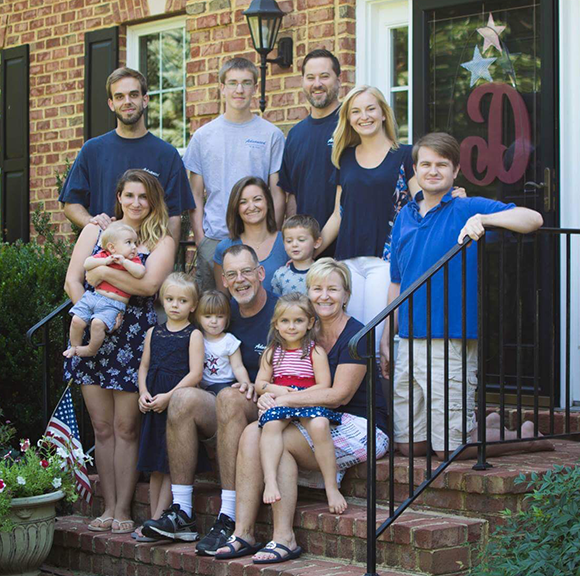 Our first company van-1984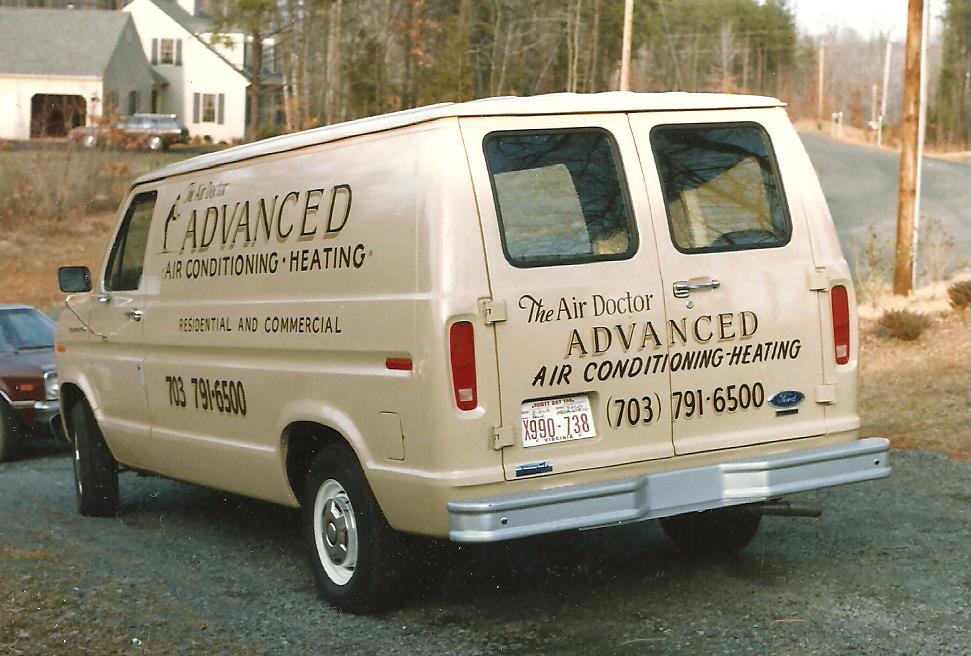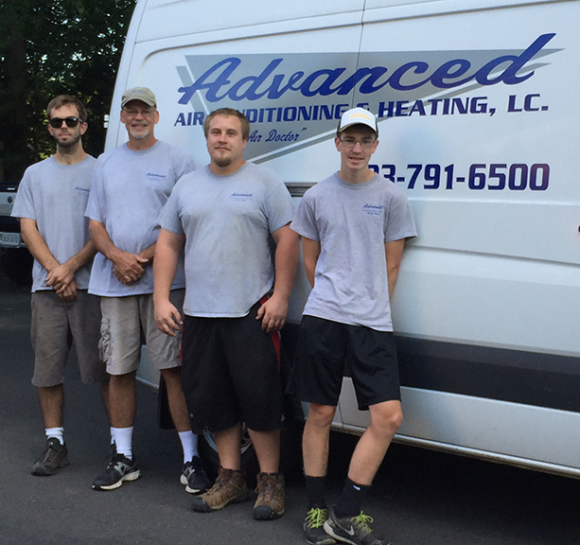 TESTIMONIALS


"In the fall of 2008, we moved to Gainesville, VA from Falls Church, VA. The home we moved into was built about 2002 and we knew that with winter coming we needed to get our heating / cooling systems checked. To find a reliable contractor we turned to Washington Checkbook. We always look for at least one check mark relating to either 'service' or 'price'. Advanced Air and Heating in Nokesville had one check for 'service ' with a fair number of respondents. We called them to see if we liked the service they provided. George Dennis, owner, was our introduction into 9 years of perfect service. Prompt, clean, efficient and helpful. We had over the years the line from our humidifier begin leaking. George, after checking what the replacement cost would be, stopped at Lowe's and purchase a rubber tube the same size and installed it. Works perfect. Several years ago our air-conditioning unit went out. It is located in attic and difficult to get to just to service. George and Kyle replace the unit and we've had no problems since. We see Kyle almost exclusively now on our twice a year checks. Kyle offers the same service as his dad. We don't know when our old furnace will give out but what we do know is that Advanced Air will replace it. If you are needing service on a heating / air units, call Jackie at Advanced Air and Heating for an appointment. This is a family run / owned business. You won't be disappointed." - Joe Long, Gainesville, VA

"Our air conditioning unit failed during a streak of 90 degree+ days and we got Advanced Air's number from the Consumer Checkbook. Jackie booked the time and George showed up promptly and after assessing our situation, we agreed on a system to handle our needs. They supplied us with two window units while we waited for them to complete the installation! I highly recommend them for their professionalism, competitive pricing, and friendliness. It's easier to hand that check to someone you like! - The Williams Family" Thank you so much for the many years(22) of service keeping us cool and warm. I just wanted you to know how much I appreciate "top notch" work, professionalism, friendliness, and dedication each of you exhibit each time we called for "help". Thank you, and wishing continuous success throughout the year. Blessings, Jim Vail The installation of 5 new Trane HVAC systems in our large home in Clifton was a huge undertaking for us, but Advanced Air made the entire process worthwhile. George Dennis is the consummate professional, identifying and fixing problems that existed from the initial installation 20 years ago. He kept us apprised every step of the way and made sure we had the very best experience. It was amazing to see George and his crew leave a work area cleaner than when they entered. They took great pride in getting the job done right! I would highly recommend Advanced Air for any HVAC job a homeowner has. Their work and standard of excellence is exceptional and hard to find in this day and age. Steve Thormahlen
SERVICE AREA
Some of the area neighborhoods we serve include:

Virginia Oaks, Broad Run Oaks, Lake Manassas, Dominion Valley, Brookside, Glenkirk, Bridlewood, Saranac, Braemar, and Kingsbrook.